We provide access to the Nootka Trail, the Tatchu Peninsula hike, as well as the North end of the Hesquiat Peninsula hike.
Our service area includes 3 coastal hiking opportunities to rival the renowned West Coast Trail both in challenge and reward…without the crowds! Please note that these coastal hikes are only for suitably experienced and prepared hikers. You will be hiking remote coastline with little to no emergency access. Conditions can quickly become treacherous with changing weather and high tides. Hiking certain portions of this coastline is tide dependant and thorough planning is essential.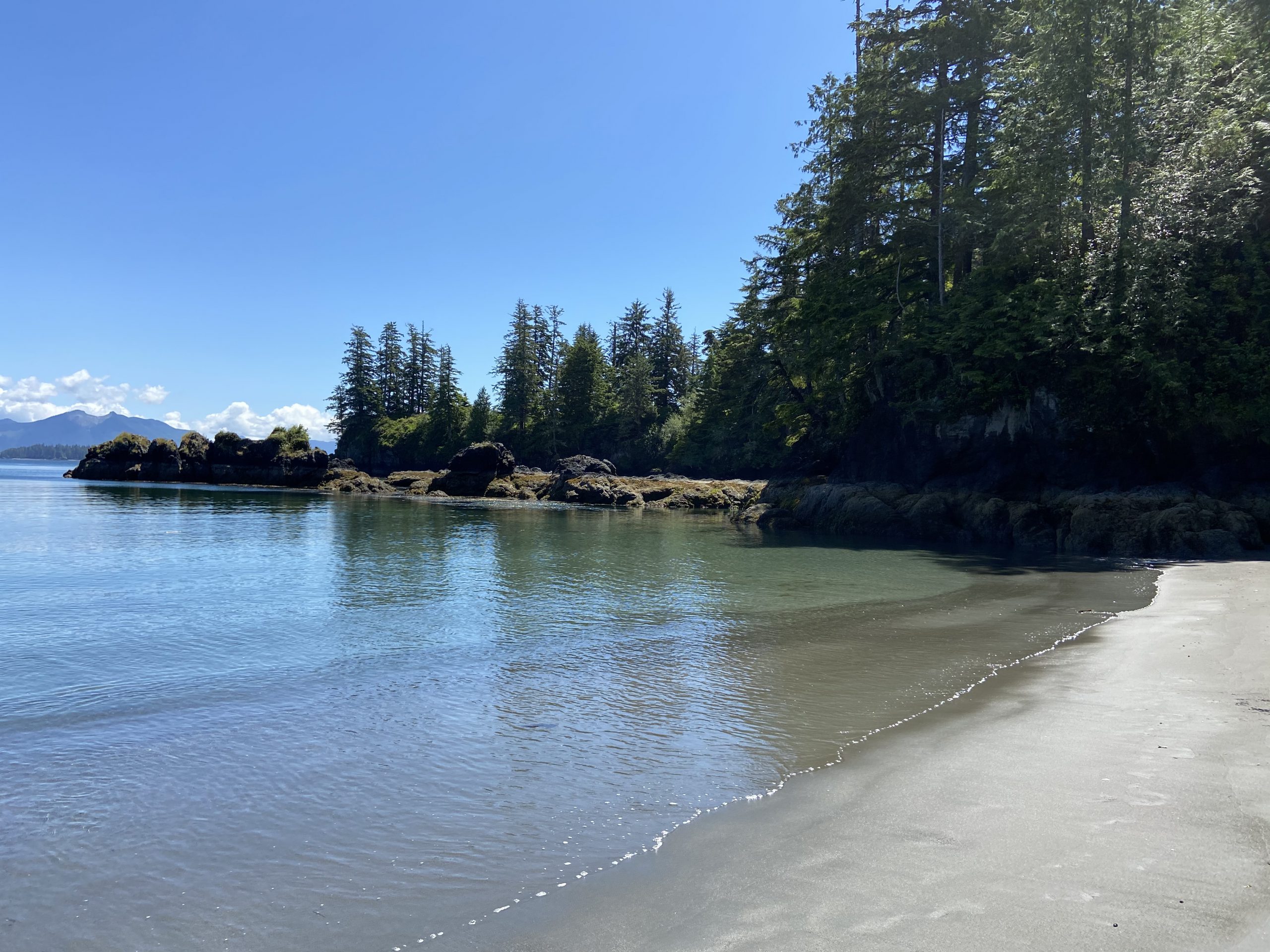 Nootka Trail
The Nootka Trail is renowned as being one of the most impressive coastal hikes on Vancouver Island and in British Columba. John Kimantas, editor of Coast & Kayak Magazine and author of The BC Coast Explorer tells Nootka Trail hikers to "enjoy the wide range of features – from open sandy beaches to rock ledge scrambles to forest hikes above ragged oceanside bluffs."
Although the Nootka Trail could be hiked in as little as three days, a five to seven day itinerary allows for a richer experience. More time to explore, enjoy the scenery and observe wildlife.
The Nootka Island Trail ends at historical Yuquot (Friendly Cove). Yuquot is the traditional summer home of the Mowachaht Muchalaht First Nation. Captain Cook landed in Yuquot in 1778 claiming the land for England. Rich in history and recognized as a National Historical Site in 1923, Yuquot, "where the wind blows in all directions" was re-designated in 1997 to acknowledge the significance of the MMFN history and contributions.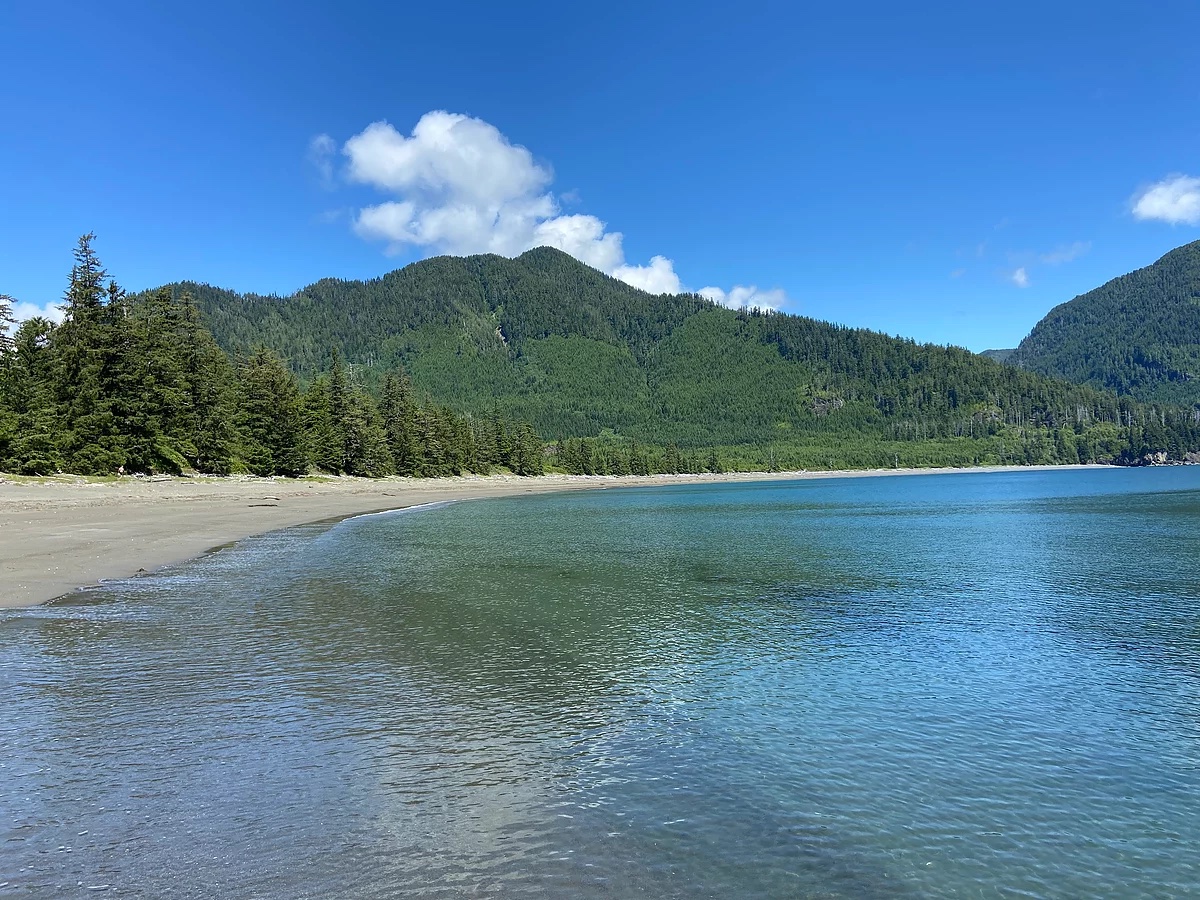 Tatchu Trail
The Tatchu Trail is the next significant stretch of coast to the north of Nootka Island. A complex system of offshore rocks and reefs protects much of the Tatchu Trail shoreline from the oncoming Pacific Ocean. Shorebird Expeditions can drop you off at Yellow Bluff trailhead to start your hike through this unique ecosystem brimming with wildlife. An in and out hike is the most common on this trail because of the short distance and cost effectiveness.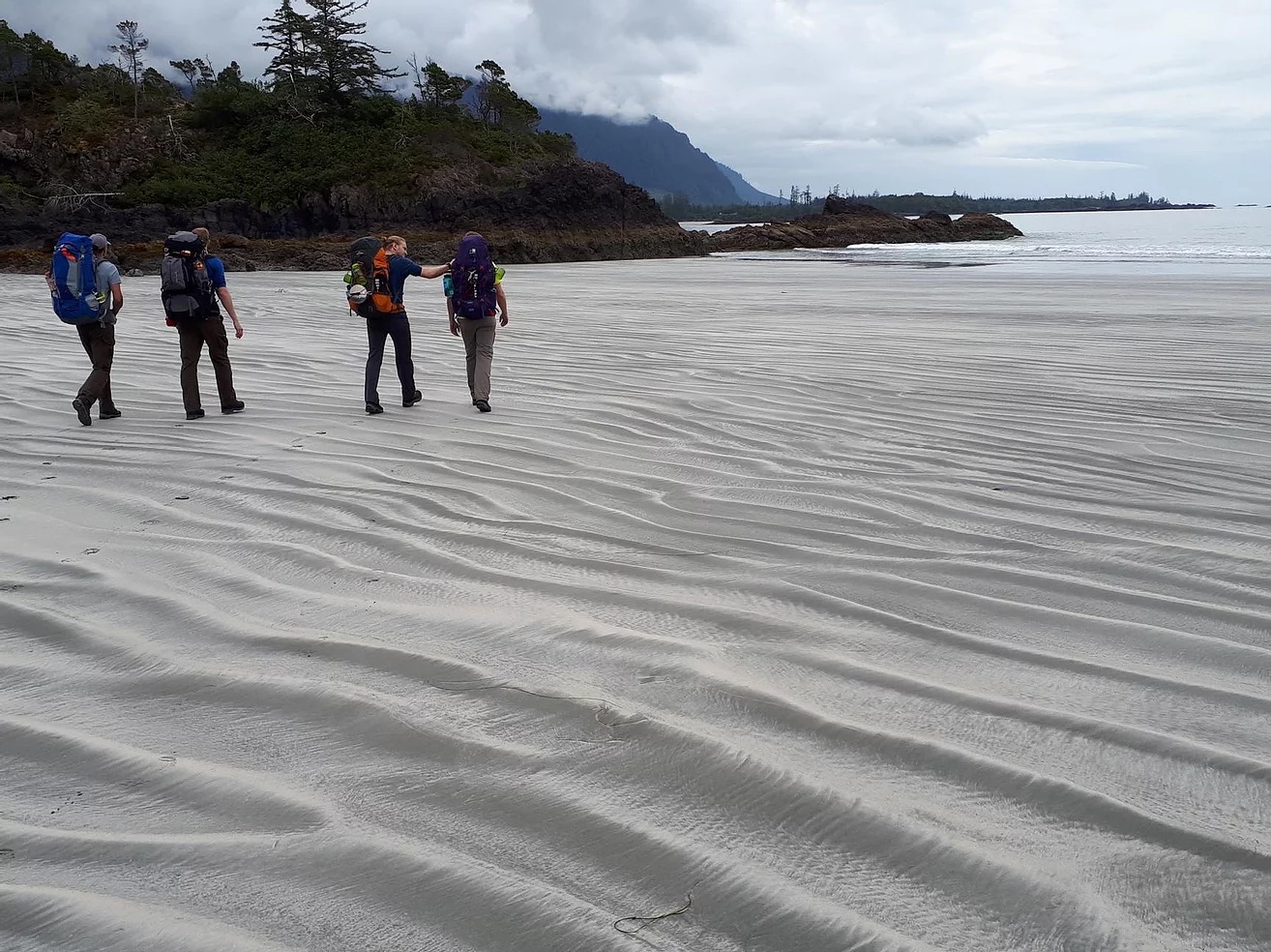 Hesquiat Trail
The Hesquiat Peninsula is a long, low elevation finger of land with expansive beaches, constantly changing rock formations with beach camping and glorious sunsets. Hikers report that the wildlife viewing of whales, sea otters, sea lions, seals and a variety of birdlife are everyday occurrences. Shorebird Expeditions can drop you off at Escalante Point for the start of your memorable hike and have Air Nootka pick you up at the end of your hike at Rae Lake. A cost saving option is to hike back to Escalante Point for a prearranged pickup with Shorebird.
Looking for a guided hike?
MB Guiding is an Association of Canadian Mountain Guides (ACMG) certified Hiking Guide for Vancouver Island.