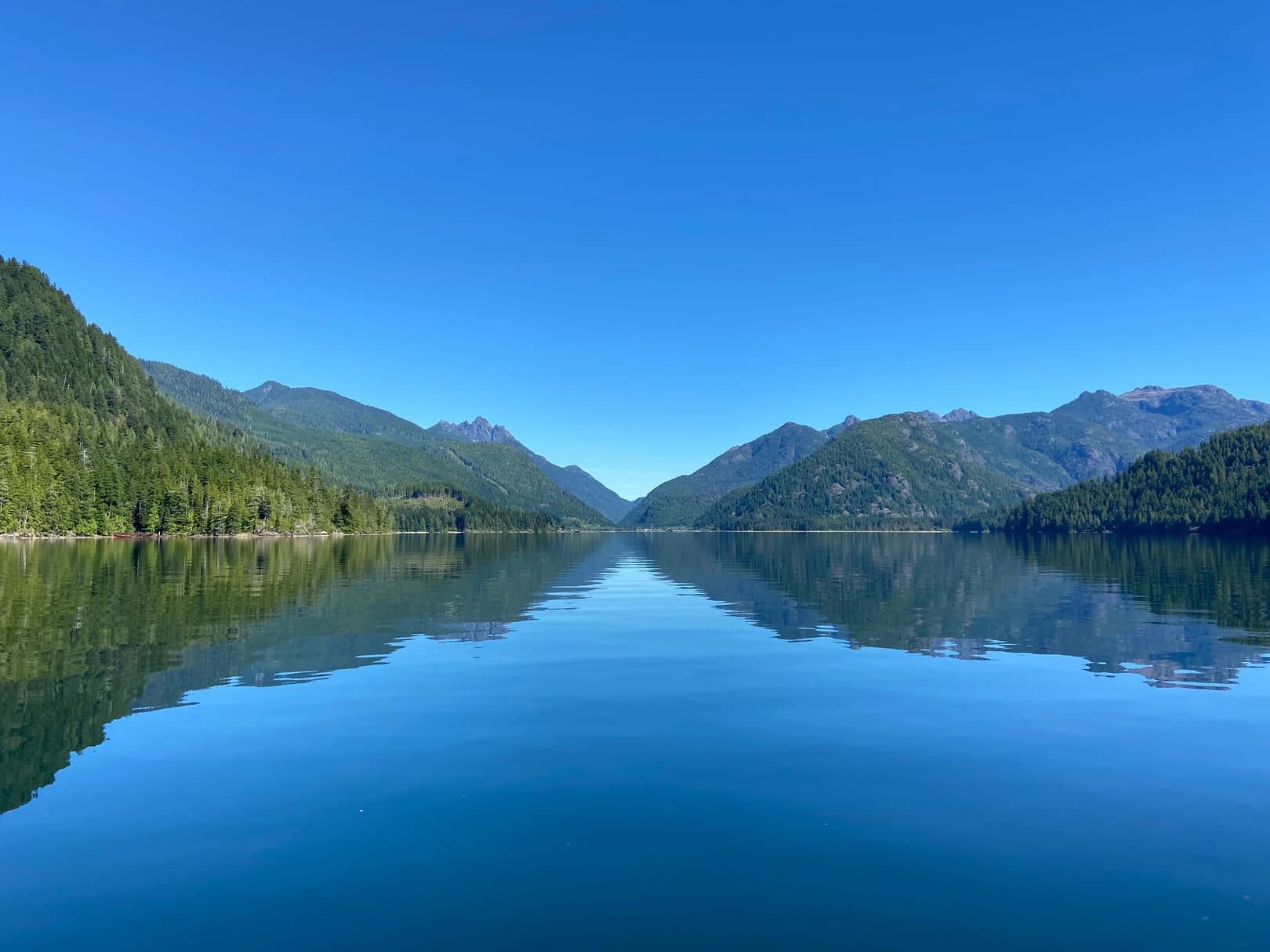 Welcome to
SHOREBIRD EXPEDITIONS
We are a Vancouver Island boat charter service catering to hiking and kayaking in the Nootka Sound area. We specialize in remote beach access and kayak transportation. MV "Shorebird" is a 22' customized aluminum landing craft with a capacity of up to ten passengers and six kayaks.
Choose your Expedition: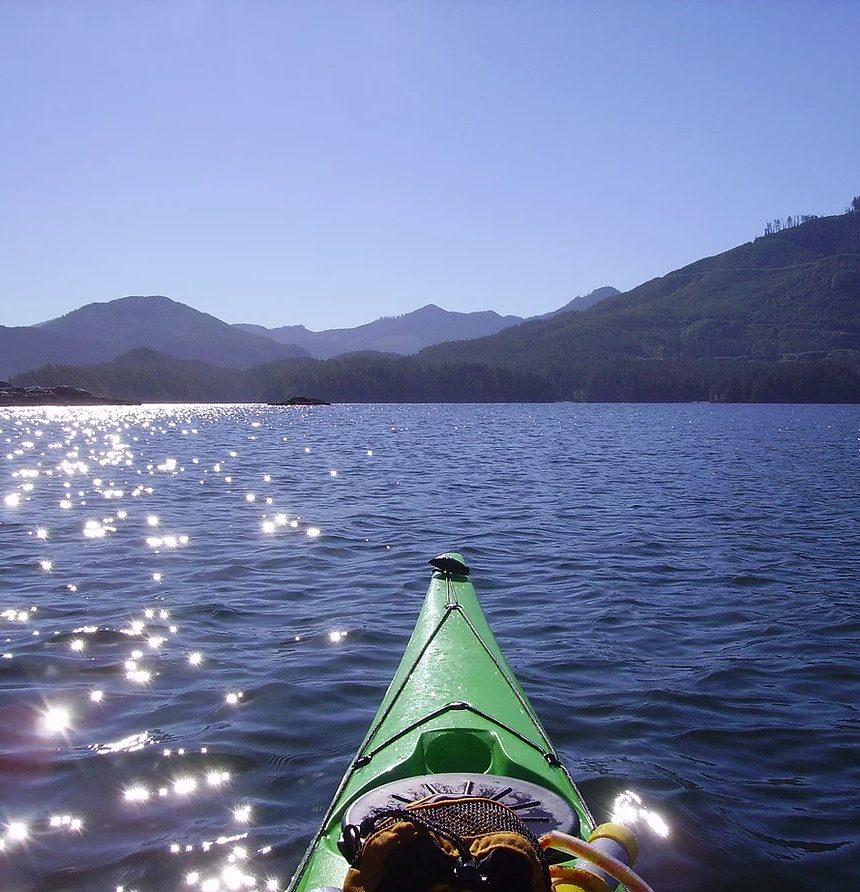 KAYAKING
Allow us to transport you and your kayak to your chosen destination in Nootka Sound, Esperanza and Nuchatlitz Inlets and beyond.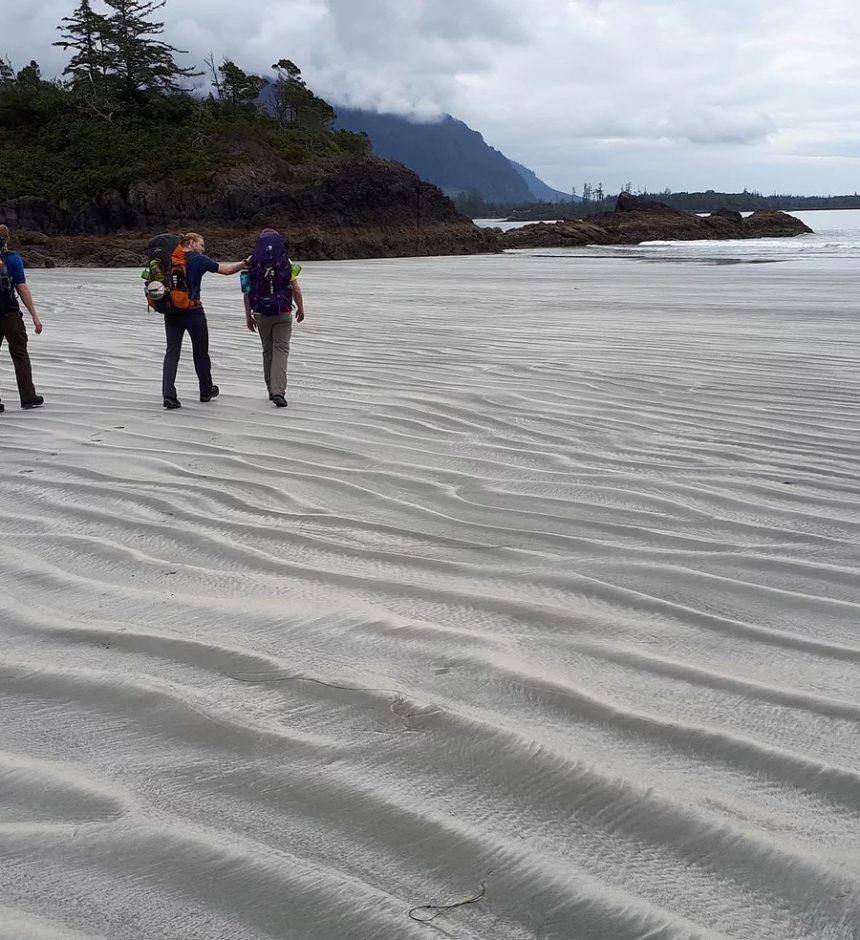 HIKING
We provide access to the Nootka Trail, the Tatchu Peninsula hike, as well as the North end of the Hesquiat Peninsula hike.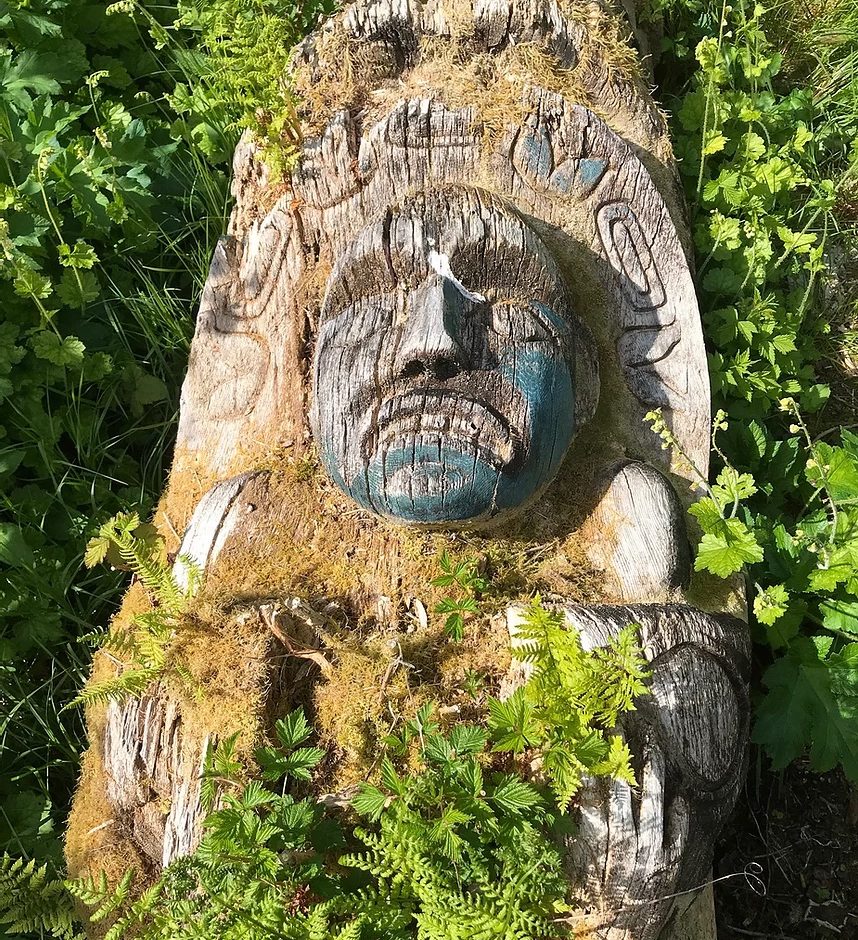 ECO TOURS
From the historic First Nation village of Yuquot to scenic shorelines, groves of towering old growth forest, frolicking sea otters, whales and more…it's all here!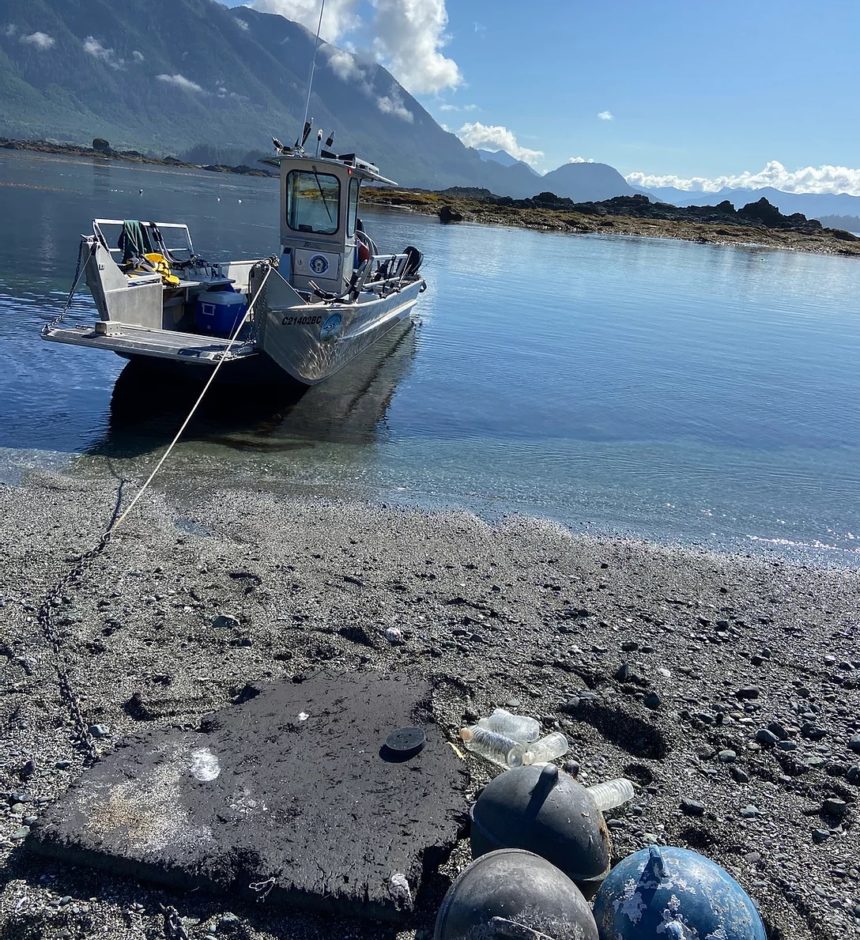 SHORELINE CLEANUP
This is an exciting opportunity for the communities of Tahsis, Ehatis and Nuchatlaht to be part of such an amazing initiative; helping clean up the coastline!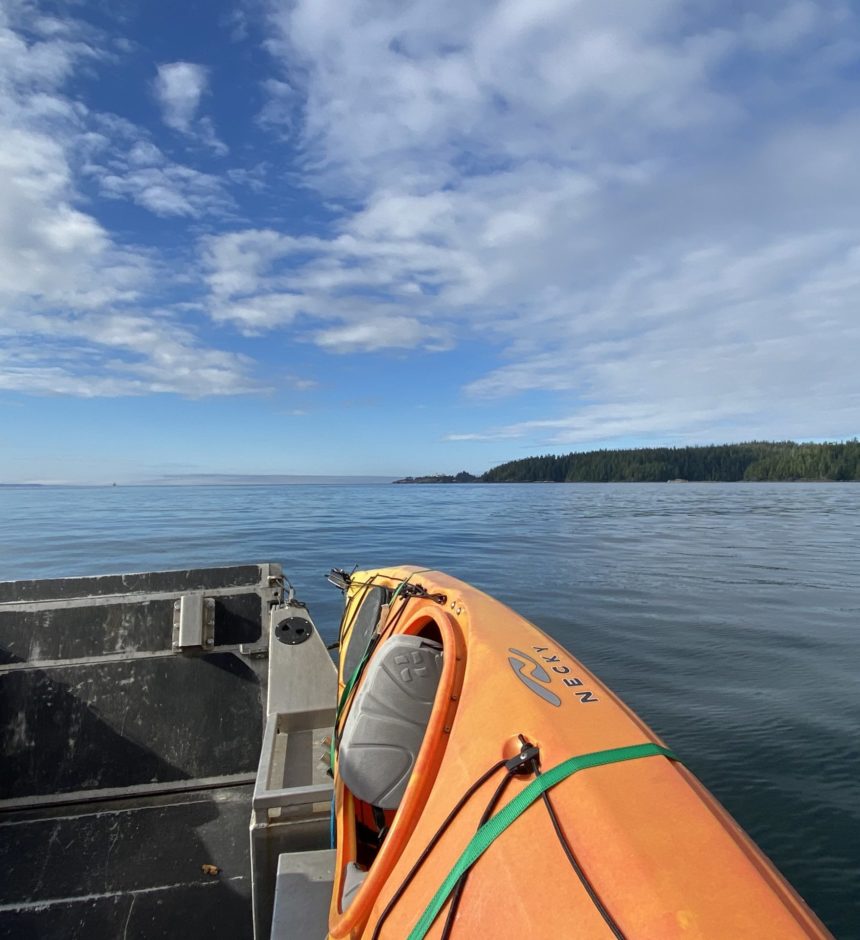 KAYAK FISHING
With kayak fishing becoming very popular, Shorebird is located in the best area for shallow water action!
The owner was always quick to respond, even calling to chat in the evenings or on weekends. She cared about our trip being a success and gave us lots of tips about the trail we were being dropped off at. She is involved in trail clean-up and future trail improvements alongside the indigenous groups in the area.
Lara Kremler
July 4, 2021.
What an experience! Shorebird was an amazing company to work with. They were able to provide lots of information about the Nootka trail to help us better prepare. They were flexible in dates/times, and worked with us when we had to unexpectedly leave the trail early. The boat ride is beautiful with lots of opportunities to take in the beauty and snap some great photos. 10/10
Rita Wakelin
June 21, 2021.
I can highly recommend Shorebird Expeditions for their water taxi service. I used their service to get my hiking group to and from the Nootka Island trail for an amazing one week adventure in the wilderness. Sarah was a wealth of information, friendly, and patient. Both our drivers were friendly and kind. The ride to and from our trail heads were spectacular. I hope to use their service again for a kayak adventure. Thank you Shorebird for making our time with the wolves possible.
Leila Nazaroff
October 1, 2020.
We have used this company for various kayak trips in the area over several years and they have always been excellent.
Salty Shyster
June 22, 2020.
It was easy to book our water taxi service to hike the Nootka Trail. Everything was on time (actually, early) and easy going. Great drivers and good craft for getting you there and back easily and safely. We even stopped to watch a raft of otters on the way back!
Timothy Annan
July 14, 2018.
Tahsis, BC
Based in Tahsis BC, we offer efficient and affordable service to all of Nootka Sound, Esperanza and Nuchatlitz Inlets including access to the Nootka Trail and coastal hiking on the Tatchu and Hesquiat Peninsulas.
This is an area of wild and remote shorelines where the echoes of countless generations of First Nation inhabitants will add a unique and profound dimension to your experience. This extraordinary setting is within the ancestral territory of the Nuu-chah-nulth First Nations. We urge all visitors to be respectful of this heritage.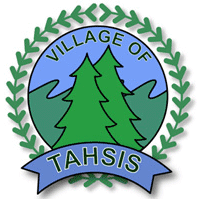 Accommodations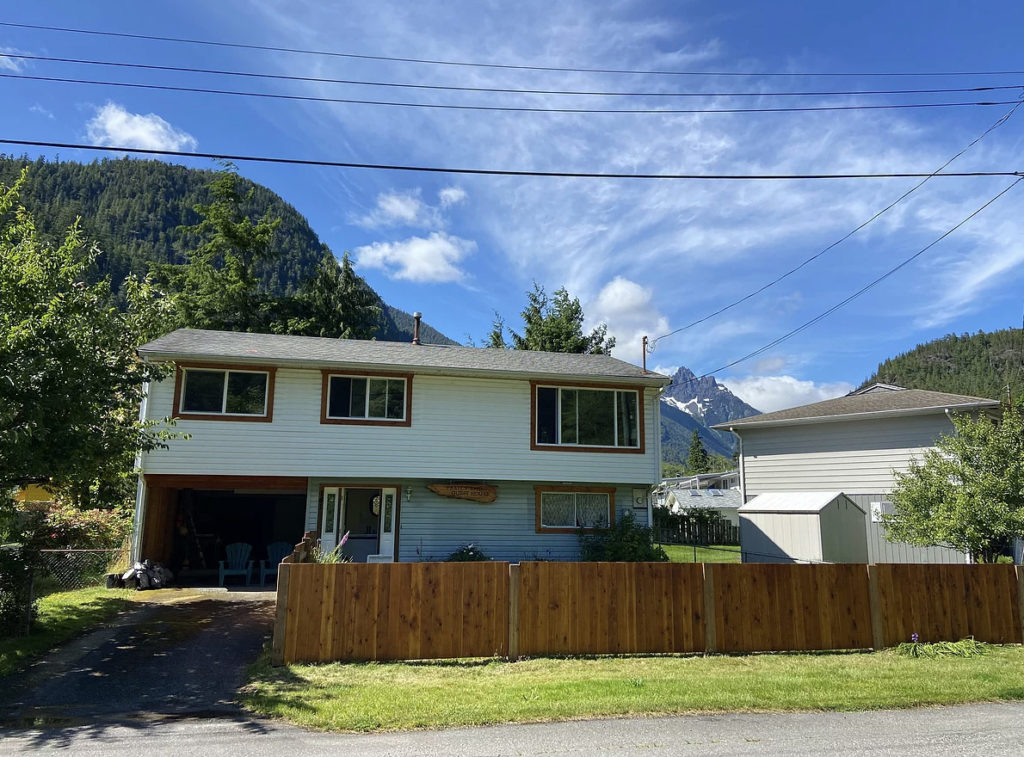 Enjoy the gorgeous Mountain views from our private upper level suite at the Trail's End Guest House. Amenities include 3 bedrooms, full bathroom, full kitchen, deep freezer, BBQ, 50″ flat screen cable TV, Netflix, wifi, electric fireplace.
---
Getting here
You can travel to Vancouver Island using one of the many ferry services that operate out of Tsawwassen, Vancouver, Powell River, Prince Rupert, Port Angeles and Seattle. Ferry information and schedules can be found here.
Once on Vancouver Island, follow the Island Highway (Hwy19 or Hwy19A) to Campbell River. From Campbell River turn west and drive inland on Hwy28) to Gold River. At the entrance to Gold River you will see the Travel Info Center, and a large Boot sculpture representing the Great Walk. From this point either turn left to enter Gold River or follow the signs directing you to Tahsis.
The road to Tahsis features waterfalls, animal viewing areas, picnic sites and scenic vistas. The road is 64 km of well maintained gravel road suitable for any vehicle in good condition.
Four wheel drive is only needed after heavy winter snowfalls. Please drive at the posted speed, and watch for wildlife on the road.